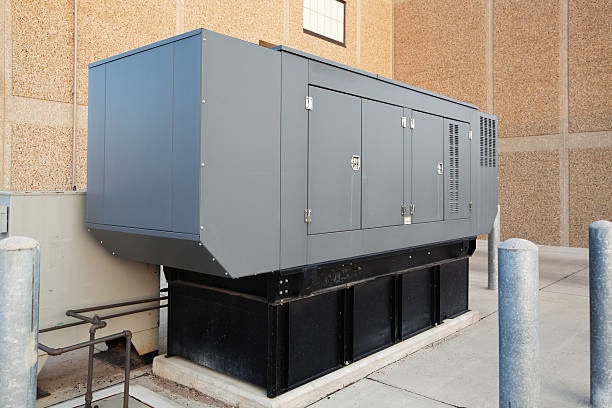 Everything You Should Know About Backup Generators for Your Home
Backup generators are essential tools for your home when there is an extended period of power shortage. This doesn't happen a lot, but you can expect to go without power for a few days during bad weather seasons as you wait for power problems to be fixed. When this happens, the last thing you want is to be stuck without a power supply for you and your family, thus you must look for a backup generator beforehand.
When you have a generator to take over during a power outage, your appliances are kept running until power issues are resolved. Some of the crucial appliances that should stay on are the refrigerator, lighting, heating and cooling systems, and so on. When power goes off, you do not have to stay in the dark or struggle with heat or freeze in the cold or have your food destroyed in the process by merely using a backup generator.
There are three types of backup generators that you can select for your home; portable, emergency, or standby generators. Portable generators are not made for home use mostly, but make great use of them during emergencies. They are operated outside and can serve a home for up to around eight hours.
Emergency backup generators are also great tools to keep 'survival' appliances running during blackouts, and they are activated outside. They are better options than portable generators, but not superior to standby generators due to their ease during use.
Standby are the most convenient options for power outages. They have a transfer switch that supplies power to your home immediately energy is lost in under a minute. They are more dependable than the other backup generators and use multiple fuel types, but are costly.
When looking for a backup generator for your home, there are some things that you have to think about. One of them is your budget. The amount of money you have to spare for the generator will affect its quality, model, and size. Your budget can also be controlled by the kind of generator recommended for you and the model you end up buying.
To figure out which kind of generator to buy, you should evaluate the energy bills you have ever received for your home. Select the month when your consumption was the highest and include an extra 25% watts to know what kind of generator to look for. With this, you can now look for a generator that will sufficiently power your home.
Note that, diesel generators are cheaper to operate, making them excellent options for extended periods of power shortage. When you unplug appliances that you do not require when you run your generator helps you to save energy. If you insulate your home well, you can cut costs further and even reduce the amount of money you spend when buying your backup generator.
The Best Advice About Reviews I've Ever Written